Loudenslager Spring Music Concert - 2023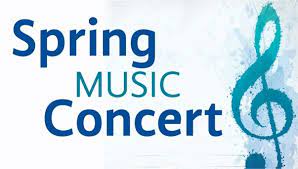 ---
May 15, 2023

Dear Parent/Guardian,
The annual Loudenslager Elementary School Spring Music Concert will be held in-person on Thursday May 25, 2023 at 9:00 AM in the Loudenslager All-Purpose Room. Our students have been working hard throughout the winter/spring to prepare for this concert, and they are all excited to perform for you on this day.
In order to create a true concert experience, we are asking our students to dress nicely on the scheduled concert date. Recommended attire includes; collared or button down shirts, dress pants (boys), or skirts/dresses (girls). We would prefer students not wear t-shirts, sweatshirts, or jeans, however students will not be excluded from the program for their dress attire.
If you have any questions or concerns regarding this year's Spring Concert or the recommended attire, please contact the Loudenslager Main Office at 856-423-2228.
We thank you in advance for your cooperation and look forward to seeing everyone at this year's Spring Concert.

Sincerely,
Matthew J. Browne
Loudenslager Elementary School, Principal
Paulsboro Public School District