Loudenslager Back To School Night - 9/21/23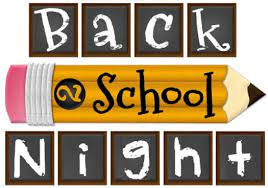 ---
September 18, 2023

Dear Parent/Guardian,
The Loudenslager Elementary School Back to School Night Program will be held on Thursday September 21, 2023 at 7:00 PM. We are incredibly excited to welcome our parents back into the school building for this important event!
This year's program will not include a whole school presentation, instead parents will be sent directly to their child's classroom upon arrival to school. There will be two teacher sessions, Session #1: 7:05 PM - 7:30 PM and Session #2: 7:35 PM - 8:00 PM. Both of these sessions will be similar in content, and simply serve as an opportunity for our parents with multiple children at Loudenslager to participate with each of their children's teachers.
We will also have several community based organizations available during our Back to School Night Program, and our Book Fair will be open from 7:00 PM - 8:00 PM in the Technology Lab for parents to visit!
In an effort to have the most productive and efficient conversations during this important event, we respectfully ask that only parents/guardians attend the Back to School Night Program.
If you have any questions or concerns regarding this program, please contact the Loudenslager Main Office at 856-423-2228.
I am truly looking forward to seeing everyone at our Back to School Night Program, and look forward to working with your children this school year.
Sincerely,

Matthew J. Browne
Loudenslager Elementary School, Principal
Paulsboro Public School District