Remind 101 - Loudenslager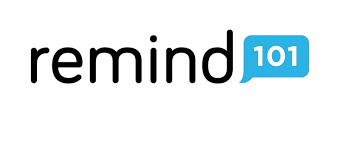 ---
As a method for keeping you up to date on all of the events and activities taking place at our school, Loudenslager will be utilizing Remind 101 during the 2021 - 2022 School Year.
Parents or current Loudenslager students who have registered in previous school years have already been re-enrolled in the remind group for their child's new grade level.
Parents who are new to Loudenslager, or who have an additional child joining us this school year should use the directions below to sign up for these important announcements.
3rd Grade (You Can Register Using Either Method)
Text @loud3rd to 81010
Open the web browser on your phone and type in the link rmd.at/loud3rd
4th Grade (You Can Register Using Either Method)
Text @loud4th to 81010
Open the web browser on your phone and type in the link rmd.at/loud4th
5th Grade (You Can Register Using Either Method)
Text @loud5th to 81010
Open the web browser on your phone and type in the link rmd.at/loud5th
6th Grade (You Can Register Using Either Method)
Text @loud6th to 81010
Open the web browser on your phone and type in the link rmd.at/loud6th