Loudenslager Yearbook (22-23)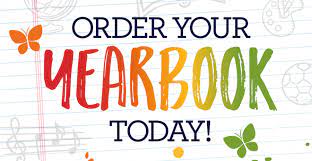 ---
March 10, 2023

Dear Parent/Guardian;
Loudenslager Elementary School has partnered with an online yearbook service called Tree Ring to put together a wonderful tribute to the 6th Grade Class and the 2022 - 2023 School Year.
The cost of the yearbook is $16.88 (plus tax) and all purchases should be made through the Tree Ring Website. The deadline for purchase is Monday April 17, 2023. Any yearbook purchased after the deadline will be accepted but will likely not be delivered before the conclusion of the school year.
You very likely received an email from Tree Ring with information on how to purchase this year's Loudenslager Yearbook. If you did not receive an email, but are interested in purchasing a yearbook, please use the link below to create an account and reserve a copy of the 2022 - 2023 Loudenslager Yearbook.
https://www.treering.com/purchase?PassCode=1015204331463305
You should receive an order confirmation via email once you have placed the order, and you will be notified when your child's yearbook has been delivered to the school. We expect all yearbooks ordered prior to Monday April 17, 2023 to be delivered by June 5, 2023.
If you have any questions or concerns please contact the Loudenslager Main Office at 856-423-2228 Ext. 4201.
Sincerely,
Matthew J. Browne
Loudenslager Elementary School, Principal
Paulsboro Public School District