Art Letter - 12/6/22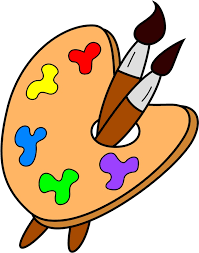 ---
December 6, 2022

Dear Parent/Guardian,
As part of the art curriculum at Loudenslager Elementary School, students will be participating in several projects that require painting throughout the second and third marking periods.
To ensure that your child's clothes are protected from paint, we are requesting that students bring in an oversized t-shirt that can be utilized as a smock during these projects. An old adult t-shirt that you are not utilizing at home would work best if you have it available. This t-shirt can be kept in a plastic bag inside your child's bookbag and will only be utilized on weeks when Mr. Broadbelt is present at Loudenslager.
We are excited to provide your child with an opportunity to show off their art skills through painting, and appreciate your support and assistance with this request. If you have any questions, please contact Loudenslager Art Teacher, Mr. Mark Broadbelt at mbroadbelt@paulsboro.k12.nj.us.
Sincerely,
Matthew J. Browne
Loudenslager Elementary School, Principal
Paulsboro Public School District