Loudenslager Winter Music Concert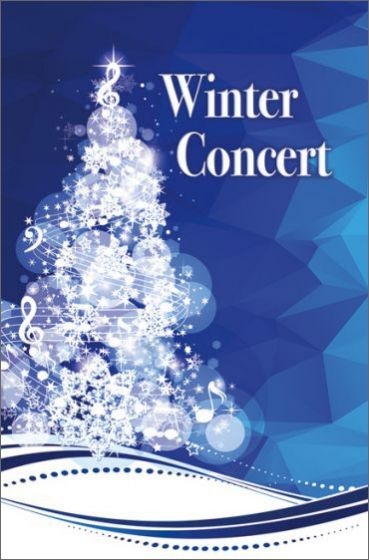 ---
December 3, 2021

Dear Parent/Guardian,
The annual Loudenslager Elementary School Winter Music Concert will be held virtually on Friday December 17, 2021. Although we are sad that we will not be able to hold an in-person concert this year due to the ongoing COVID-19 pandemic, we are excited that we will be able to highlight the hard work our students have put into their general music and instrumental music classes this Fall.
In order to put together this year's program, we will be pre-recording each grade level music concert on Tuesday December 14th and will be recording our Advanced Band Concert on Wednesday December 15th. The full concert will be posted on our district website and on all relevant social media accounts on Friday December 17, 2021 at 9:30 AM.
In order to create a true concert experience we are asking our students to dress nicely on their scheduled concert recording date. Recommended attire includes; collared or button down shirts, dress pants (boys), or skirts/dresses (girls). We would prefer students not wear t-shirts, sweatshirts, or jeans, however students will not be excluded from the program for their dress attire.
If you have any questions or concerns regarding this year's winter concert or the recommended attire, please contact Loudenslager Instrumental Band Teacher, Mr. Brian Betz at 856-423-2228 Ext. 4226.
We look forward to sharing our student's hard work with you later this month, and I wish everyone a safe and happy holiday season!


Sincerely,
Matthew J. Browne
Loudenslager Elementary School, Principal
Paulsboro Public School District