Loudenslager Safe Return Plan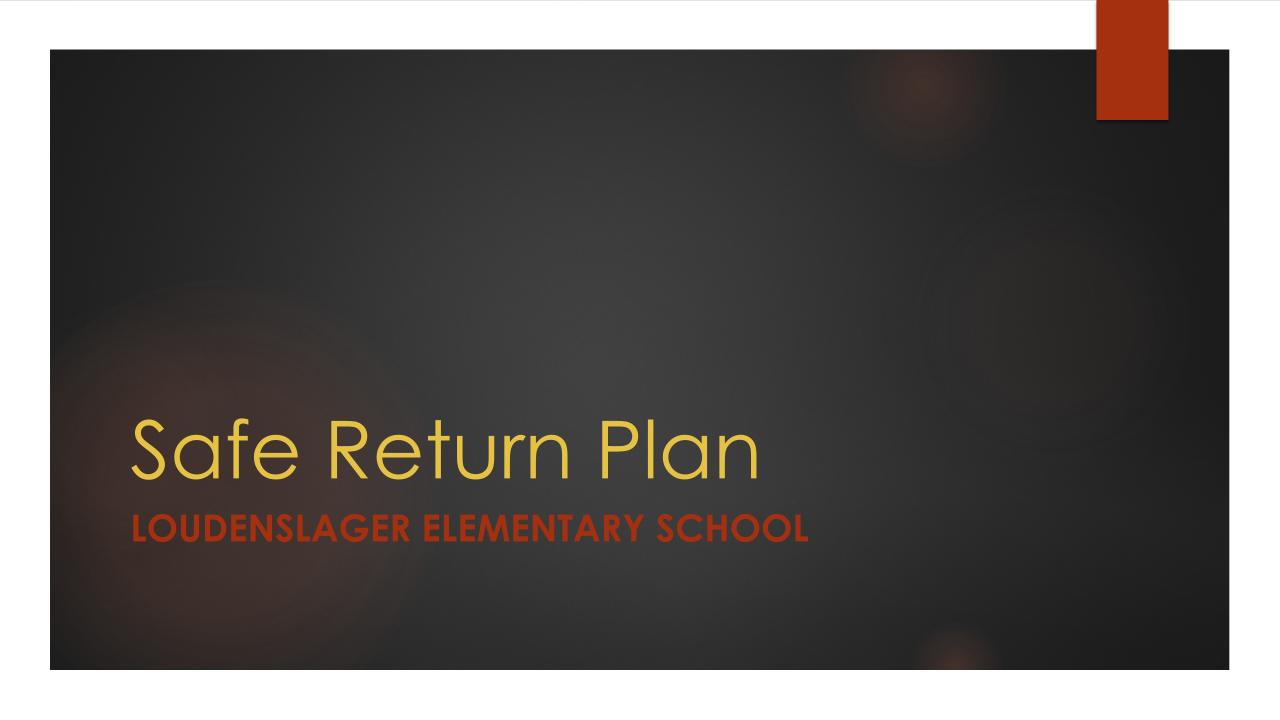 ---
Use the link below to review Loudenslager Elementary School's Safe Return Plan for the 2021 - 2022 School Year.
Loudenslager Safe Return Plan (2021 - 2022)

If you have any questions or concerns regarding the Safe Return Plan, you are encouraged to contact the Loudenslager Main Office at 856-423-2228 Ext. 4201.