Week of Respect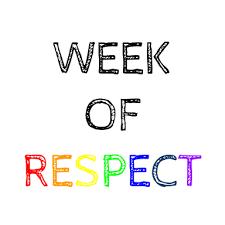 ---
Loudenslager Elementary School will be celebrating the Week of Respect with exciting activities and spirit days during throughout the week of October 4th thru October 8th.
Below is a link to the Respect Spirit Week Calendar.
https://docs.google.com/document/d/1cG0xxZ3I0aCLXB_7D9YhS-YTGVxncmv0dBHnvuIufjo/edit?usp=sharing
We are excited to celebrate this week with our students next week. If you have any questions or concerns please contact the Loudenslager Guidance Counselor, Kayla Callaway at kcallawa@paulsboro.k12.nj.us.
Thanks,
Matthew J. Browne
Loudenslager Elementary School, Principal
Paulsboro Public School District