Student Council Pretzel Sales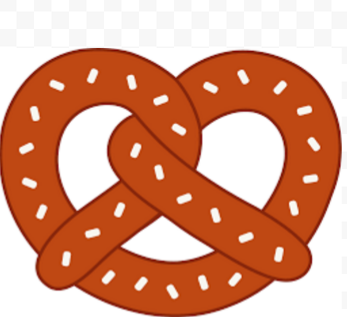 ---
We are excited to announce that our Student Council Pretzel Sale Fundraiser will be returning to Loudenslager starting next week! With that said, we have had to make some adjustments to the process of pretzel sales as a result of the COVID-19 pandemic. This year, students will be required to pre-order and pre-pay for pretzels.
Your students should have received a pretzel sale form this week, which is due on Monday October 4, 2021. Please be sure to include your child's first and last name as well as their homeroom teacher on the order form.
Pretzels will be sold $0.75 for one pretzel and two for $1.00. All orders and money will be collected by your child's homeroom teacher. When possible, please pay with exact change, and we will not be able to provide change for anything bigger that $5.00.
Pretzels ordered by this date will be delivered on Friday October 8, 2021. Orders will be placed in individual bags and delivered to your child's homeroom.
We are excited to be able to continue this fundraiser program for the Student Council. If you have any questions or concerns please reach out to Student Council Advisor, Ms. Amber Berry at aberry@paulsboro.k12.nj.us
Thanks,
Matthew J. Browne
Loudenslager Elementary School, Principal
Paulsboro Public School District