Loudenslager School Supply List - 2022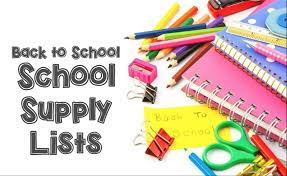 ---
Parents/Guardians,
July is here and we are quickly approaching the start of the 2022 - 2023 School Year. Below you will find a link to the recommended school supply list by grade level for students attending Loudenslager Elementary School.
https://drive.google.com/file/d/1RCei1N8HSN8wGqh_BAS_29JtOaV-FfJT/view?usp=sharing
If you have any questions or concerns regarding this school supply list, please contact the Loudenslager Main Office at 856-423-2228. Parents can expect to see additional information regarding the start of the school year in a few weeks.
Have a great rest of your summer, and I look forward to seeing our students in September!
Sincerely,
Matthew J. Browne
Loudenslager Elementary School Principal
Paulsboro Public School District